You may be wondering what there is to see so early in the morning. Actually, a lot as I found out today. I had a sleepless night and at half past 5 am I was craving for a Western-style breakfast. The solution? A quick taxi ride to On Lok Yun on Charoen Krung Road in the Old Town of Bangkok.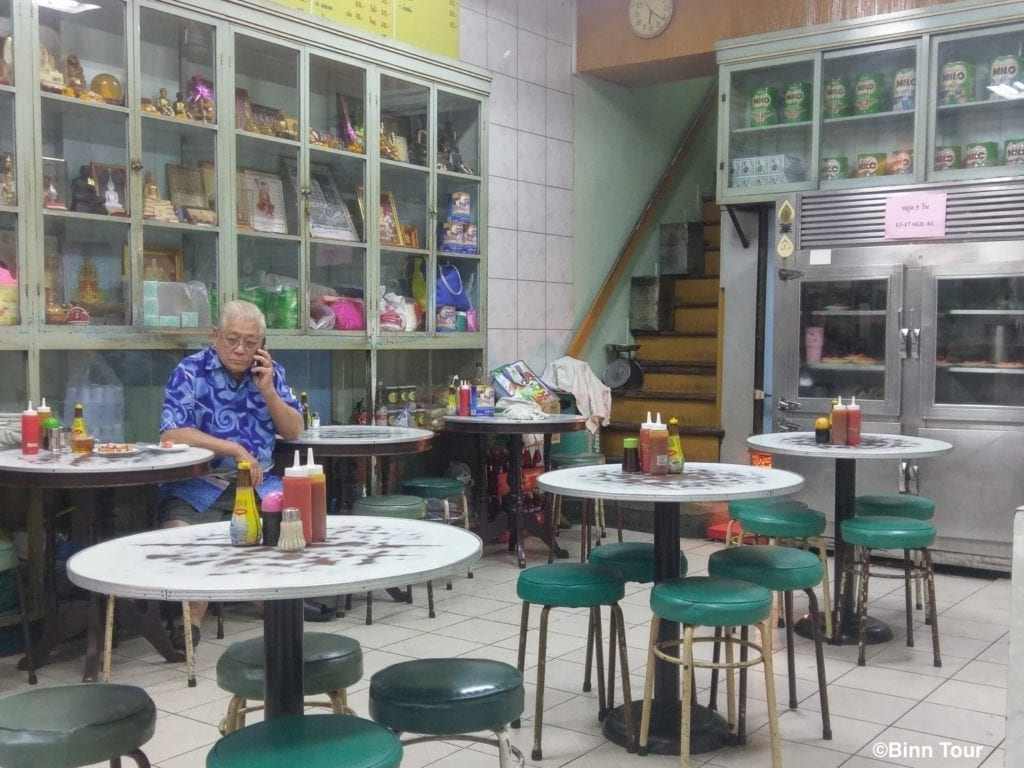 The old coffee house is barely noticeable from the street and you would expect everything but an American breakfast. On Lok Yun opened more than 80 years ago and seems to have withstood the change of time. However, there's an English menu and I wonder how this place became so popular among foreign visitors. At any rate, I was far from being the first customer at 6 in the morning. On Lok Yun opens every day at 5.30 am and seems to gather a loyal crowd from the very first hour.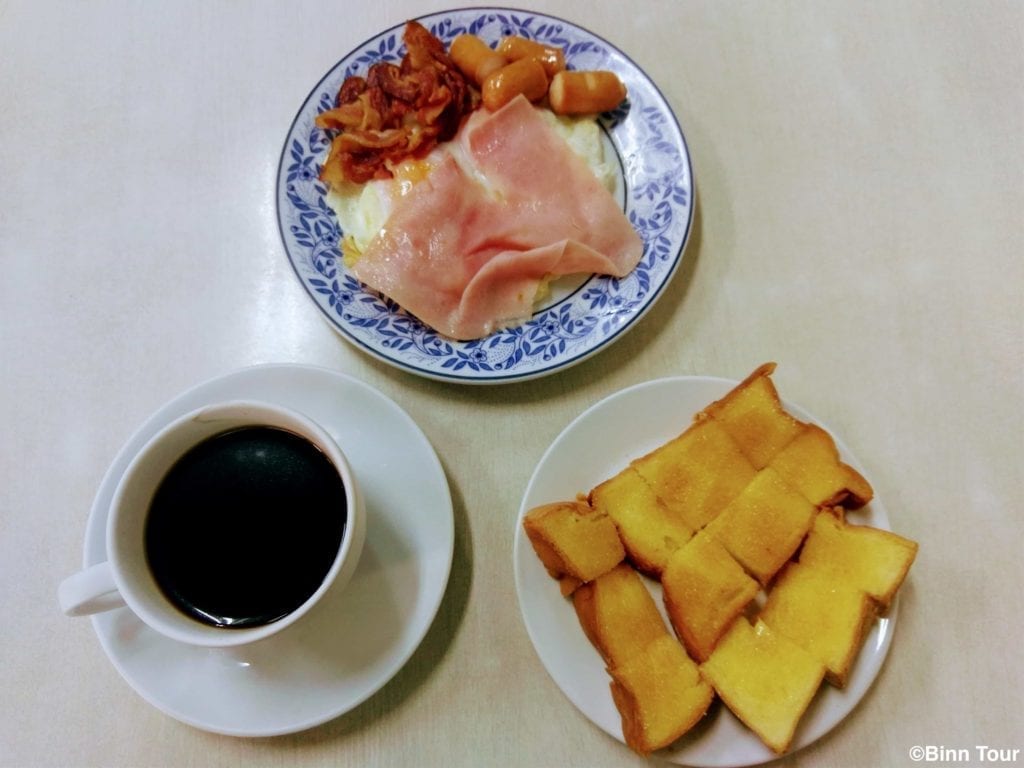 Besides a Western-style breakfast, you should order On Lok Yun's traditional sweet Thai bread. I tried everything along with a coffee for a total price of 120 Baht.
While there are plenty of places for breakfast in Bangkok, On Lok Yun has a certain charm and reflects the atmosphere of the Old City. By the time I left, it was about 6.30 am and the restaurant was already half full.
I walked along Charoen Krung Road and heard loud music emanating from Rommaninat Park. It is located on the former site of a prison and was created to commemorate the 60th anniversary of Queen Sirikit's birthday in 1992. I'm surely not an early bird and to my astonishment the park was very animated in the early morning with people doing all sorts of exercise.
As I continued my peregrination, I entered the premises of Wat Suthat, a first class royal temple. The construction of this Buddhist temple began in 1807 during the reign of King Rama I and took 40 years to complete. The Buddha image in the Royal Vihara is called Phra Sri Sakyamuni and is one of the largest Buddha images cast in bronze in Thailand. It is 8 meters tall and originates from Wat Mahathat in Sukhothai.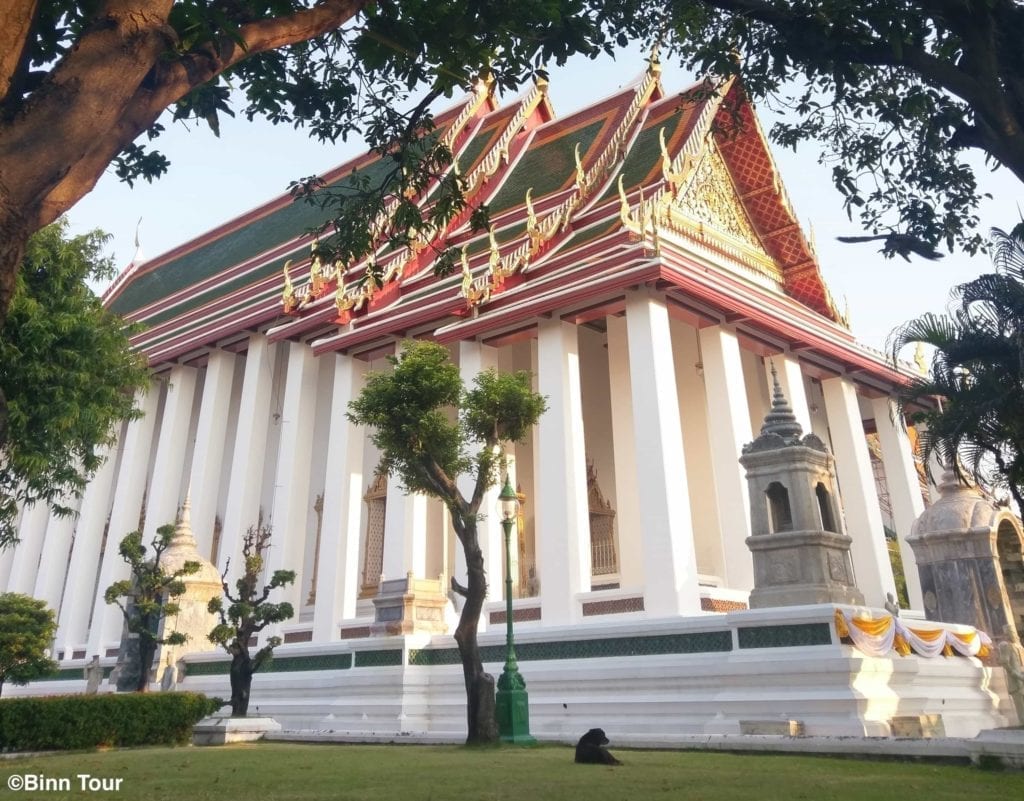 Unfortunately, the Royal Vihara is currently under renovation. But luckily, I could admire the ubosot (ordination hall) next door. It is considered one of the most beautiful in the country and houses another important Buddha image called Phra Buddha Trilokachet.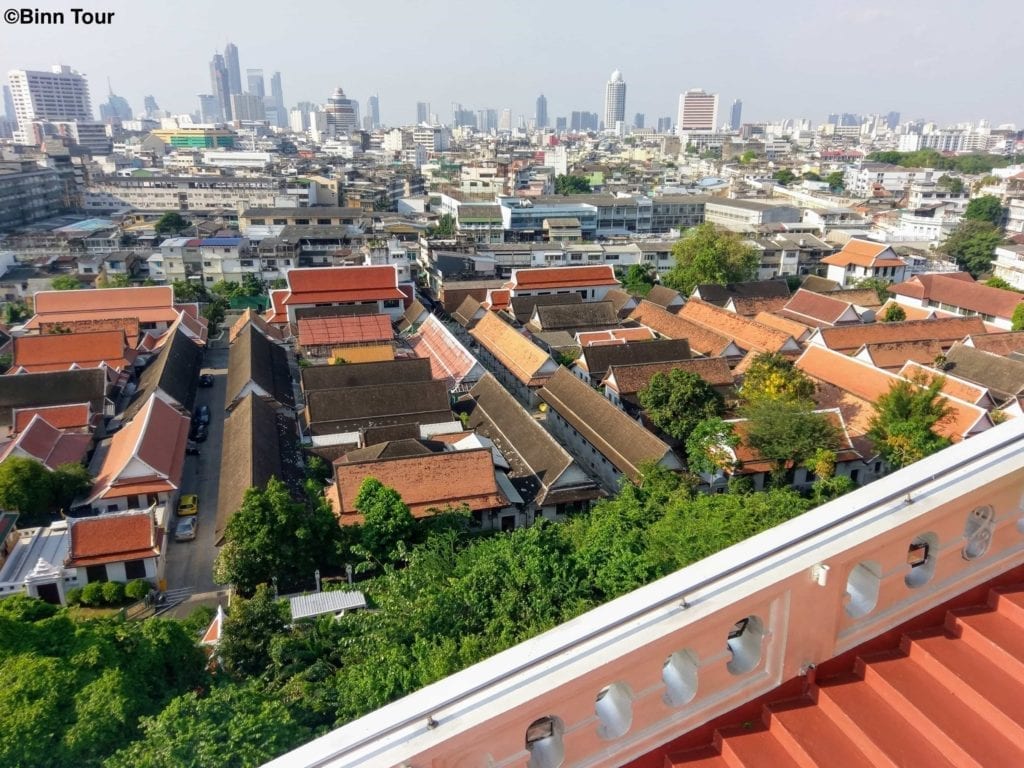 Before the fatigue finally set in, I decided to finish my trip at Wat Saket or the Golden Mount. It is built on top of an artificial hill and features a large golden chedi which houses a Buddha relic. There's a small entrance fee for foreign visitors (50 Baht), but there was no one at the ticket counter… I walked up the 318 stairs and enjoyed the panoramic view of Bangkok as the sun was rising on the horizon. It was literally the climax of my early morning trip.