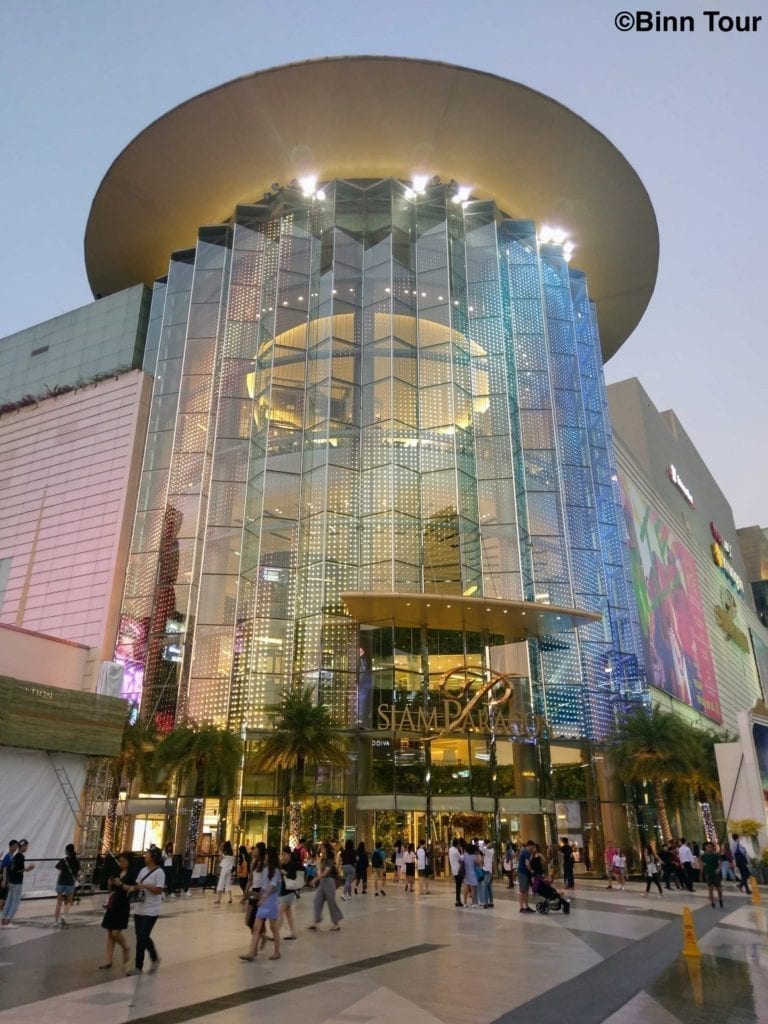 The Siam Paragon is one of the largest shopping malls in the city center of Bangkok and attracts local people as well as tourists from all over the world. Opened in 2005 it bears the title "The Pride of Bangkok". It is indeed a showcase for everything that belongs to an exclusive shopping experience.
Siam Paragon: Shopping for luxury fans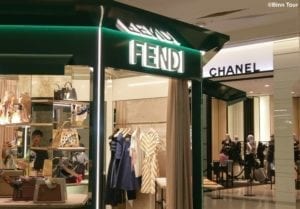 The Siam Paragon has more than 250 shops and boutiques spread out on several floors with a range of articles not limited to high fashion clothes, watches, jewelry, and even cars. Almost every famous luxury brand such as Prada, Versace, Hermes and Burberry is represented. More affordable brands such as Zara, H&M and Gap complete the offer. The prices are not much different from abroad, but due to its outstanding selection of luxury items, the Siam Paragon is one of its kind in Bangkok.
Siam Paragon: Great choice of food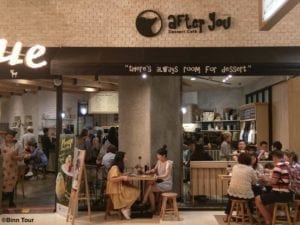 In addition to its vast range of products, the Siam Paragon offers a culinary experience of the special kind. On the ground floor you can choose among a food hall with Thai dishes, fast food chains, and fine restaurants with international cuisine. There are numerous food stalls in-between for a quick snack or a treat. Of course it's not easy to choose when you're hungry!
If you are looking for a supermarket in the city center, you will find a great selection of local and imported food items in the Gourmet Market.
Siam Paragon: Entertainment for young and older

If you want to see the latest movie on a big screen or play a round of bowling, the Siam Paragon is a good place to go. There are 16 cinema halls including an IMAX and 52 bowling alleys on the top floor. Moreover, the basement floor hosts one of the largest seawater aquariums in South East Asia with more than 30,000 animals.
The entrance fee for the Sea Life Bangkok Ocean World is 990 Baht for adults and 790 Baht for children. However, you can get up to 35% discount if you book your tickets online.
Siam Paragon: Opening hours

The shopping mall is open daily from 10 am to 10 pm.
Siam Paragon: Location and how to get there

The Siam Paragon is in the neighborhood of Siam Square and easy to reach with the BTS skytrain. The station Siam is right next to the shopping mall and provides direct access. It is also the intersection point of the Sukhumvit and Silom Line, which makes it one of the biggest transportation hubs in the capital. Unless you take a motorcycle, I would avoid all means of transportation on the street because the traffic in Siam Square gets notoriously busy.