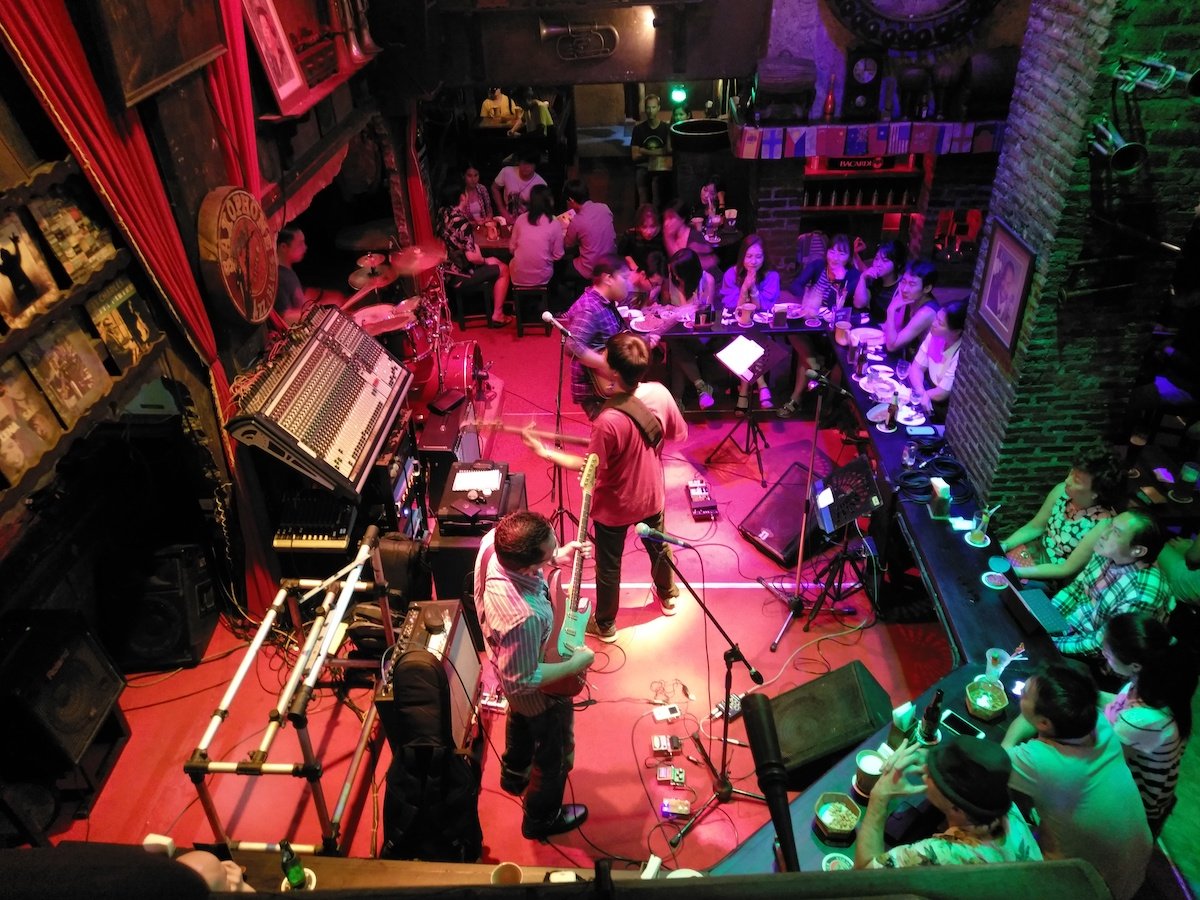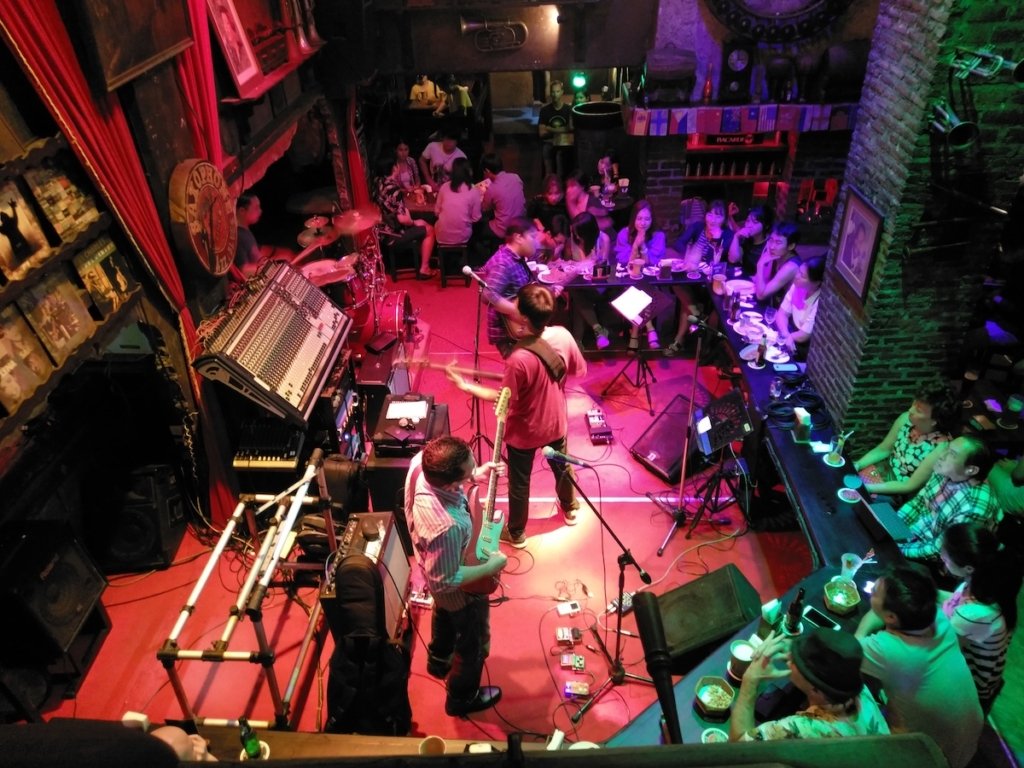 One of the things I look forward to visiting again in a post-coronavirus world is the Saxophone Pub in Bangkok. Unfortunately, it falls into a category of businesses that are likely to open after everything else. Not considered essential for survival, all bars in the capital have been ordered to close since March 18. Amidst the Covid-19 outbreak in Thailand, the Saxophone Pub wouldn't be so compatible with social distancing indeed. Very popular among locals and international visitors, the two-storey jazz club is usually packed every night of the week.
A jazz and blues bar unlike others
From the moment you enter, the Saxophone Pub will take you to a whole different place. The first floor is reminiscent of a German tavern. However, it features a regularly changing art exhibition by Thai artists, which adds a local twist. What's more important, though, is the sound that is very much present as soon as you pass the front door. It is immediately clear that people come here to enjoy the live music. The jazz and blues pub gets full especially on weekends. If there are no available seats on the main floor (or if you prefer it quieter), you can opt to sit on the second floor which provides a bird's eye view of the performance stage.
It's not the best environment to have a conversation with your neighbor, but you will share an amazing atmosphere for sure. In addition, the Saxophone Pub is a good place to enjoy Thai and international food and offers an extensive menu to quench your thirst. The food and drinks are pricey for Thai standards. Nevertheless, the excellent live music largely makes up for it.
High quality live bands
The Saxophone Pub is internationally renowned and has been around since 1987! I have been to other fantastic jazz clubs in Bangkok, but rarely does the live band connect so well with the audience (and vice versa) as it does here. The Saxophone Pub has some of the best players in town with bands changing every day. Guests are treated to the musical talent of famous Thai artists, such as Koh Mr. Saxman, T-Bone, the Bangkok Connection, Rhythm Nation, and many more. While there is certainly a huge amount of preparation behind each performance, it feels informal every night. This is even more the case when special visitors are invited onto the stage, seemingly to their surprise, to give their best performance :)
New requirements for social distancing will certainly be a challenge for the Saxophone Pub. After all, it is the intimacy between the band members, the audience and the music which makes this place one of the best music venues and nightlife spots in Bangkok. Let's hope for a swift return.
Location and opening times
The Saxophone Pub is located at Victory Monument (BTS station Victory Monument – exit 4) and open daily from 6 pm until 2 am with live music.