Is it worth it? And how do I find the best apartment?
Airbnb is increasingly popular in Bangkok and has become more than a cheap alternative to the classic hotel. Modern Airbnb apartments now come fully furnished and provide a real sense of being home away from home.
However, it's not easy to keep track of the large offer. There are hundreds of lodging options in Bangkok on the Airbnb website. They are located within or outside the city center and also differ in terms of quality. Moreover, it seems that one has to compare multiple offers in any given price range.
To facilitate your search for the most suitable Airbnb accommodation, I have tested Airbnb in Bangkok and will give you some guidelines.
Airbnb in Bangkok: My experience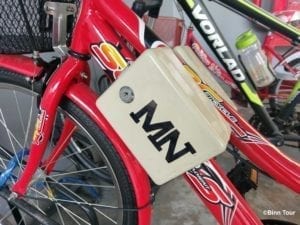 When I was looking for an Airbnb, I wanted to check-in right on the following day. Also, I ticked off some additional options to have access to a swimming pool and a fitness studio. Nevertheless, there was still an great number of homes that fulfilled the search conditions. Ultimately, I chose an apartment in a modern high-rise near the Bangwa BTS station to the west of Bangkok. I never got to see the owner and the entire communication (before and during my stay) was through e-mail. It is possible that a host who doesn't receive his or her guests in person will have them pick up the apartment key at a nearby shop or restaurant. In my case, it was deposited in a little box that was attached to a bicycle in the parking area. The host had sent me the instructions beforehand and I found this to be a clever solution.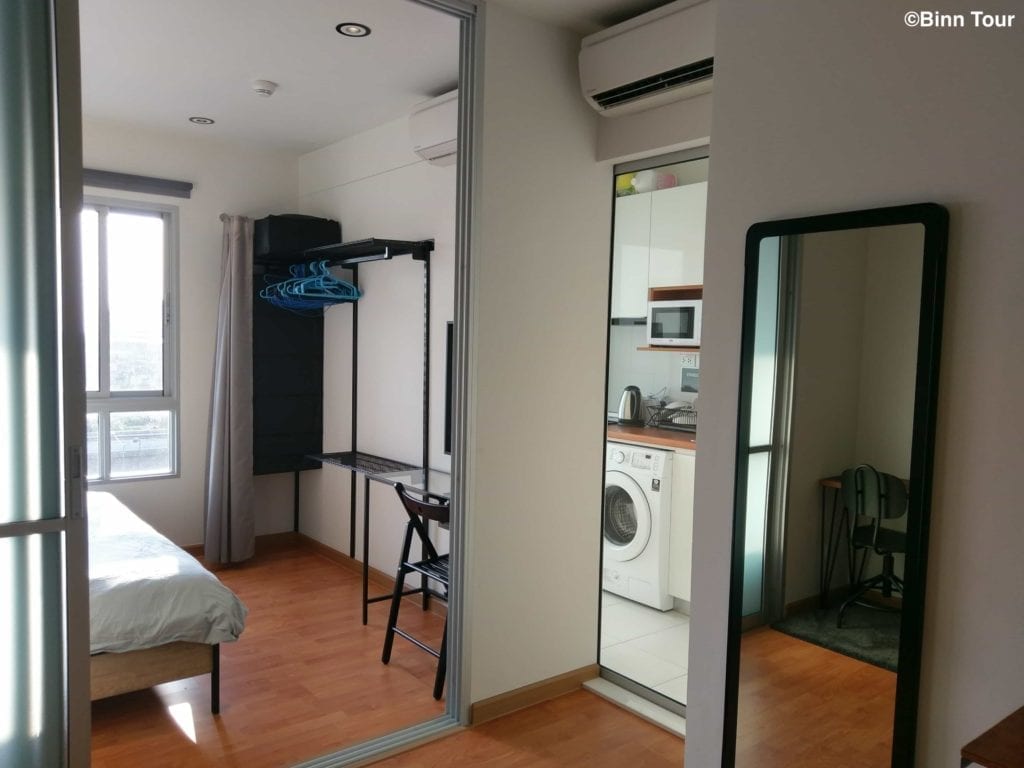 When I arrived in the apartment, I was positively surprised. It was clean and had all the amenities that you would expect from a hotel room. After a few minutes of unpacking, I already felt home.
Airbnb in Bangkok: Tips for your search



First thing off: I would look for an entire place right away. The prices start at around 10 USD per night. Hence, there's really no reason to rent a room in a shared apartment (unless you're staying for an extended period). As mentioned before, there are multiple offers in every price category, which should allow you to find a good match for your budget.
Of course your search criteria also depend on the duration of your visit. If you stay for a few days, you may prefer a convenient location over full amenities. If you stay for a long time, you may want to cook at home in a fully equipped kitchen.
Whether you stay for one night or several weeks in Bangkok, your Airbnb home should meet the following criteria:
1. Location, location, location!
Many Airbnbs look fabulous on the internet, but the location should be on top of your checking list. If you come to Bangkok for the first time, you want to spend time visiting sights and not waste time on transportation. In order to find an ideal location, it's a good idea to write down the things you want to see and choose a place that is not far from them. Whether your Airbnb apartment is downtown or in the outskirts of Bangkok, make sure it is close to the BTS Skytrain or the MRT!
2. Equipment
Airbnb doesn't mean that you have to make compromises. Many affordable apartments on Airbnb now come with great facilities, such as a swimming pool and a fitness center. As a guest you can usually use them for free. However, the basic equipment inside the apartment should include airconditioning and Wifi internet.
3. The host



Nowadays it is very common with Airbnb that you never get to see the owner or the host. Moreover, there may be no reception (as compared to hotels) that can assist with questions about the local area or with problems in the apartment. Sometimes you may encounter difficulties checking-in or even finding the place. That's why it's important that your host is easy to reach. In order to find out how responsive your host is and if there are any other issues with the Airbnb, you should read the comments from previous guests. In general, I don't recommend renting an Airbnb place that has received only a few or no reviews at all.
Airbnb in Bangkok: Conclusion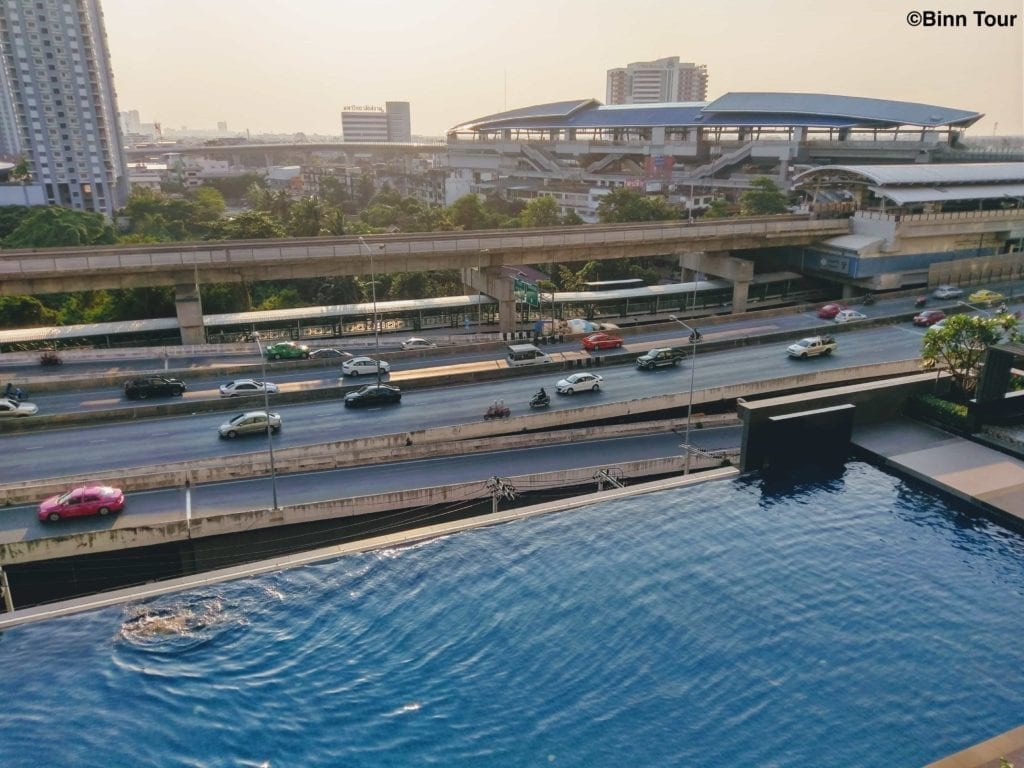 Airbnb in Bangkok is not just a cheap alternative to hotels but can offer more than traditional accommodation options. There is a large choice for any given budget. Therefore, you should add some additional amenities to the search filter according to your needs and liking. Once again, the location plays an important role in choosing the right apartment as well as the host's responsiveness to any question or problem that may arise during your stay.