What does it mean to be Thai?
There's no simple answer to this question. While the individual components of the Thai identity have evolved over many centuries, the idea of a Thai nation is very much a modern concept from the 20th century. Thai nationalism takes on different shapes and forms and is everything but unambiguous. The Museum of Siam is exploring this exciting field and tries to unravel the definition of "Thainess" in a playful manner.
Museum of Siam: An interactive exhibition for young and old(er)
The Museum of Siam opened in 2007 in the former building of the Ministry of Commerce. It was established with the intent to provide understanding of the Thai identity and history and follows a play and learn philosophy. Each exhibition room is dedicated to a particular topic, such as Thai cuisine or Buddhism. Modern exhibition techniques invite the visitor to interact with the displayed material.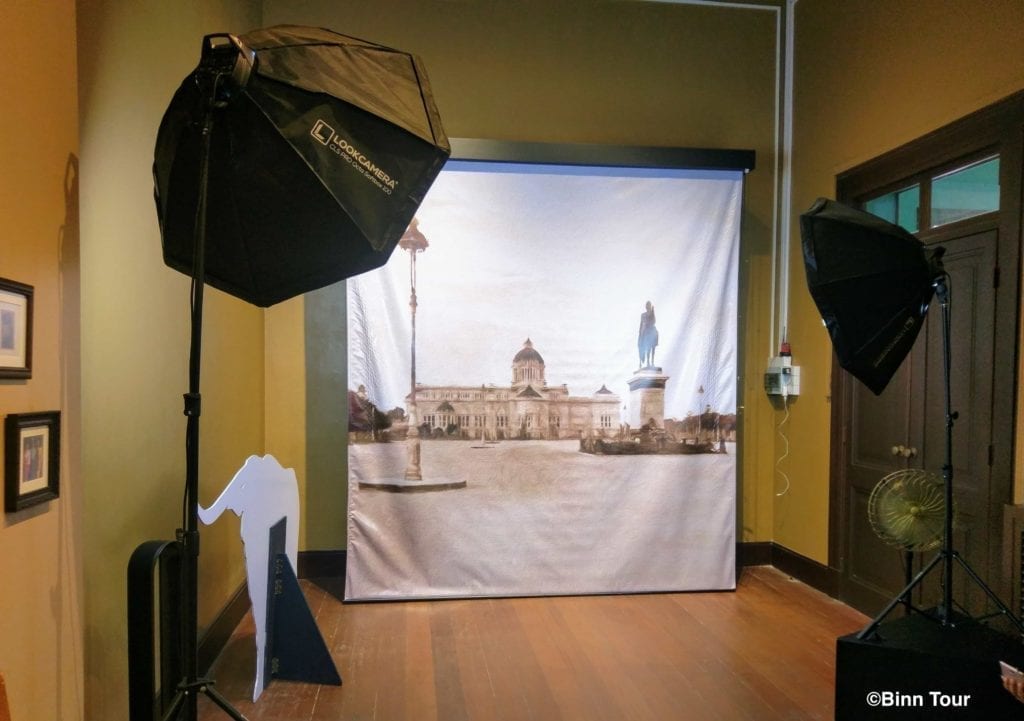 What I enjoyed the most during my last visit was the opportunity to dress in a traditional Thai costume and pose in front of a vintage background.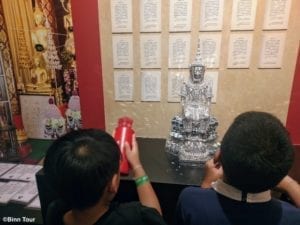 Most activities in the Museum of Siam are geared towards children. However, parents, too, will find food for thought. While you won't see any valuable art pieces, you will come across everyday objects and see them from a new perspective. The descriptions are both in Thai and English making the Museum of Siam worth visiting for both local and foreign visitors.
The learning center attracts 1000 to 2000 visitors per day. The main exhibition "Decoding Thainess" spreads over two floors and a total of 14 rooms. There is no specific order, so feel free to explore whatever topic intrigues you.
Entrance fees and opening hours
The Museum of Siam is open from Tuesday to Sunday from 10 am to 6 pm. The entrance fee for adults is 200 Baht. Groups of at least 5 persons pay 100 Baht per person. Visitors under 15 and above 60 can enter free of charge. The museum is also free for everyone after 4 pm as well as on national holidays!
Location and how to get there
The Museum of Siam is in close proximity to the Temple of the Reclining Buddha (Wat Pho). It is easy to reach via the Chao Phraya Express Boat. Get off at Rajinee Pier (station number 7) and walk up the main road to the left. The museum will be on your right side.
Museum of Siam: Conclusion
The Museum of Siam attempts to demystify the term "Thainess" and gives insight into the multiple aspects of the Thai national identity. The main exhibition provides an immersive experience and is highly recommended for families with children. A complete tour will take at least one hour.